Libratek
—Balancing Tradition, Experience, and Knowledge
Reverend Timothy S. Laundrie
Curriculum Vitae
<![if !vml]>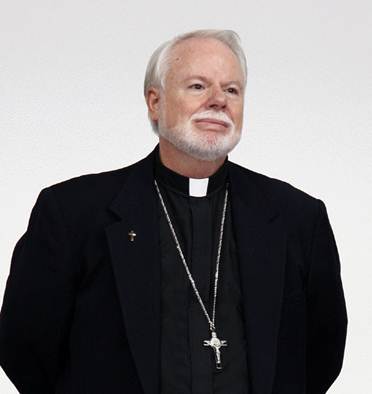 <![endif]>
My primary role today is serving the people of God and God's purposes in His Church, wherever He chooses. My business background is offered below because I believe that God never wastes anything, and having extensive experience, he may call me to use it to forward His kingdom in some way. With God I can do all things because he strengthens me.
After a few decades in Information Systems and Management Consulting I heard God's call on me to ordained ministry. While attending seminary I served in various lay capacities at St. James Anglican Church, Newport Beach, California. My ministry participation was wide-ranging, including the following:
Liturgy Commission, Men's Commission, Prayer Commission, Hospitality Commission, Lay Eucharistic Minister/Visitor, Lay Reader, Acolyte, Acolyte Director, Trained Prayer Minister, Morning Prayer Leader/Trainer/Scheduler, Newport Nursing (Monthly off-site Eucharist, Preacher/LEM/prayer ministry), Emerald Cove Senior's Housing monthly ministry (Eucharist service and Luncheon), House Church Leader, Emergency Prayer Tree, Altar Guild, Parish Council, Usher, Facilities opening and lock-up, Alpha Task Force leader, Alpha table leader, AAC/LA Board of Trustees member, Rector's intercessor team, Plano-West data services coordinator, ACN Western Area convocation data services coordinator, Discovery of Jesus task force leader/intercessor Prayer Vanguard ministry leader, Wednesday Eucharist Preacher, Capital Campaign Executive Committee, Sub-Deacon altar ministries, Friends and Fellowship luncheon leader, Contingency Committee member, Western Anglicans Events Committee chairperson.
The Master of Divinity Degree was conferred in September, 2007, and I was ordained to the Anglican Presbytery in 2010. I served for two years as assisting priest at Grace Anglican Church in Oceanside, California, and I currently serve as rector/senior pastor of Branches of the Cross Anglican Church and Christian Healing Center in Vista, CA. First and foremost, however, is that I am a disciple of Jesus Christ and a learner at His feet.
Business Experience Summary
Managed numerous large scale design, development and implementation projects, and assisted in several small business start-up and/or market expansion plans. Special expertise in project management, estimation, and testing. State-of-the-art successes assisting firms in addressing applications issues by designing and developing custom software including network, client/server, and web-based systems solutions.
Executive Management and Strategic Leadership
Responsible Project Leader for numerous large-scale systems development and/or implementation projects for large corporations, including wide-area network design, policy and procedure development, enhancement design, training programs, and systems test and control procedures (including human resources information systems, financial and management accounting systems, COPICS and production and inventory control systems, and more). Each system was implemented on-time and under budget.

Reduced MIS department expenditures by 25% while increasing on-line availability from 80% to over 99% by stabilizing systems and re-engineering policies and processes.

Developed and managed a new business division for a national technical consulting company in support of IBM publishing products. Awarded "Business Partner of the Year" by IBM after selling 50% of publishing system licenses in the Western Area.

Developed national market expansion plans for a computer manufacturer specializing in work-group computers.

Prepared business plans, and worked with counsel as the responsible primary contact in developing private placement memoranda and limited partnership agreements for several companies, including real estate ventures, software companies, a high-end clothing manufacturer, and a technical services firm.

Established and licensed a post-secondary school for computer training called "The Computer Academy."
Design and Development of Custom Software and Websites
Designed and developed many unique small to medium systems. A sampling of systems follows:
Complex technical marketing/sales system for a supplier of medical testing instruments, tracking 3,000 chemistries, hundreds of competitors, account demographics, consumables usage, system performance metrics, and a complex pricing model.

Detailed account performance review system tracking opportunities in existing and potential accounts.

Document history archiving/retrieval system.

Automated proposal submission and processing system

Product Inventory maintenance system with multi-level pricing module with regional and local pricing in global markets.

Vacation rental property inventory management system with amenity descriptions, seasonal pricing, automatic website generation, and reservations system.

National Accounts contract tracking system maintaining variable models of discount structures by volumes, product types, and multiple product lines.

Order entry, scheduling, inventory, pricing, dispatching system.

Several miscellaneous systems including time reporting, strategic analysis systems, records maintenance, website automation, and human resource management functions such as retirement calculations.
Business Management and I.T. Consulting
Expert consultant engaged to analyze/strategize complex litigation matters regarding failed computer systems.

Extensive background in the design, development, implementation and use of strategic plans and supporting computer systems solutions in a broad range of industries, including public sector, health care, manufacturing, banking, communications and entertainment.

Analyzed business functions and re-engineered processes, procedures, and controls for a multi-state acute care provider with an annual savings of $8,000,000.00.

Re-engineered work flow and designed and developed a client/server departmental management system for technical marketing department of a national manufacturer of hair and skin care products, dramatically improving efficiency and effectiveness, reducing staff, and increasing span of control.

Designed and developed several database publishing applications.

Conducted a detailed review of systems conformance with labor and labor relations laws for a multi-billion dollar division of a Fortune 100 firm.

Designed and developed a proprietary, multi-user human resource information system for general market distribution.

Analyzed overtime payment policy of major cable television provider. Re-engineered policies, procedures and computer systems into exact alignment with Fair Labor Standards Act and appropriate state laws, saving an estimated $1,200,000.00 per year.

Analyzed business functions and conducted vendor analysis/selection of attendance/cost reporting and accounting system for world renown motion picture

company

, enabling finer budget/cost control by automated data capture.
Client Sampling
Beckman Coulter, Inc.
Beech Street Corporation
WSR Consulting Group, LLC
Con-Way Transportation Services
Bali Hai Treasures
Neutrogena Corp
Home Savings of America
Lockheed-Martin
IBM
L. A. County Board of Supervisors
City of Portland, OR
Paramount Pictures Corp
American Television and Communication, Inc.
ManTech (Formerly Northrop Services, Inc.)
Motorola Computer Systems
Ametek-Straza Division
Tenet (Formerly National Medical Enterprises)
Summa Corp.
Education
Fuller Theological Seminary, Pasadena, CA
Master of Divinity, 2007
University of Redlands, Irvine, CA
Bachelor of Science, Information Systems (1996)
Summa Cum Laude
Whitehead Leadership Society,
Gordon C. Atkins Scholarship Award, First in Class.
Personal
The Reverend Tim Laundrie
Rector/Senior Pastor
Branches of the Cross Anglican Church and Christian Healing Center, Vista, CA
Email: laundrie@libratek.com
Phone: (949) 355-7918